This year's spring theatre production will be Woyzeck.  The performance will be based on a play by Georg Buchner, but its script will by adapted by Ryan Stevenson. Stevenson, a visiting artist-in-residence will also serve as director for the production.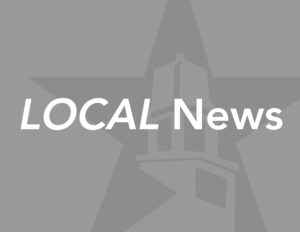 "A hapless soldier loses his wife, his wits, his dignity, and his life," explained Professor Rebekah Brennan, the producer.  "A play about power and its abuses in war, work, medicine, and love, Woyzeck was left unfinished when its author died, at the age of 23, in 1836. It remained unperformed until 1913; the newly-discovered play galvanized a generation of playwrights and directors and helped create modern theater. The text's open-endedness, flexibility, and fundamental strangeness have continued to inspire innovative stagings, creative adaptations, and original retellings. This is one of them."
Earlier this year, The Old Vic hosted a production of Woyzeck that featured John Boyega, "Finn" from the new Star Wars films, as the title character, as reported in The Telegraph.  Several films have also been produced based on the film, including one as recently as 2013.
According to the Encyclopedia Britannica, "Büchner based Woyzeck on an account of an actual murder case in which a soldier killed his mistress in a jealous frenzy and was subsequently the object of medical controversy regarding his sanity. Büchner did not organize the work into acts, and there is no definitive text of the play. The events, rather than appearing in definite chronological sequence, are presented as a series of related occurrences."  The article explained also that the play features naturalist and Expressionist elements.
Brennan said that Ryan Stevenson,"a seasoned actor and director of both stage and film", is looking forward to directing his adaptation of the classic story. He hopes to find a cast that will "help delve further into adaption and to create a theatre piece that reflects his cast and their strengths".  She referenced also his passion for His "the inspiration and growth of his cast members throughout their show's run" and creating a relatable production.  She added, "Mr. Stevenson's energy and creativity have inspired many, and he is excited to bring something new to the Houghton College campus."
"Mr. Stevenson is looking for all levels of theatre experience, so if you've never been on stage before but have always wanted to try it, this is the show for you," Professor Brennan commented.  "Students are encouraged to sign up for a slot, however, walk-in auditions are welcome."  Additionally, anyone participating can take the course for 1 credit or opt out of taking it for credit entirely.  She added that any students interested in auditioning should email her if they would like further information.  Audition forms are also available over email or in person at the audition.
Professor Brennan emphasized that students uninterested in acting are still welcome to participate.  "We will be in need of a stage manager, set builders, costume/prop director, help with tech, make-up and other aspects of theatre production," she commented.  Professor Brennan explained that students involved outside of acting will also have the opportunity to take the course for credit if they choose.
Auditions will take place in the Greatbatch School of Music's Recital Hall on Monday, December 4 from 7:40 p.m. to 10:00 p.m. and Tuesday, December 5 from 7:10 p.m. to 9:00 p.m. Rehearsals for the play will start on Monday, January 8.  The performances of Woyzeck will be held at Houghton Academy Tysinger Auditorium the second weekend in February.