Middle school is usually a time that most of us like to forget about, but not for Lars Erik Ljungholm '20 because that was when he first met his friends Cameron and Cole Tessier. The brothers met Lars in their church's youth group, and the three of them played on the church's worship team quite frequently. It wasn't long before the three decided to pursue producing their own music, forming the band we now know today as Drive-In.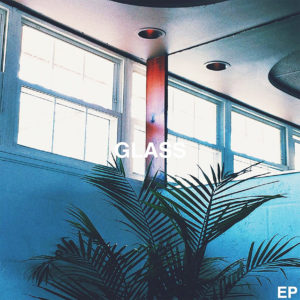 All three are producers and songwriters, and the roles they play in the group are mostly shared among all three. When they play live, though, Cam acts as lead singer and keyboard, Cole does background vocals and synth and drum pad, Lars plays guitar and synth as well. "There's so much in our music," said Lars, "There's too much for just three people to make with real instruments so we would have to use backtracks." Even though nowadays they're separated because of college, they maintain their work through Facetime calls and a lot of sharing files on Google Drive. Cam and Cole will send an idea for a track, Lars will make his tweaks and adjustments before sending it back, and then the process repeats. It's back-and-forth until they decide it's perfect. Although they haven't played any shows together as a full band yet, they're working on booking shows for the near future. Lars also recently played in a coffeehouse and asked a few friends to assist him, although the performance was more stripped-back without Cam and Cole.
Coming to Houghton has helped Lars grow as an artist; may it be through his Visual Communication major or his Music Industry minor. When asked about the influence the college and the classes here have had on him musically, he said, "I was just surrounded by music all the time [during my Music Industry classes]. You just get a ton of ideas. Going to Houghton has impacted me so much through the people I've met here. I've picked up a ton of unique production techniques and met many people who I believe are going to have great success in the music industry." Not only has his work in the Music Industry program given him opportunities for making valuable connections and great friends, taking Visual Comm classes has really allowed him to think about his music in different creative forms; he has even had the chance to implement his own musical work in his class projects.
When Lars defined the genre of his music, he labeled it as "alternative pop," admitting though that it is a fairly broad genre and difficult to pinpoint. He mentioned artists such as The 1975, LANY, and M83 as some of the biggest musical sources for inspiration for Drive-In. When Lars writes music, he draws from the work of many other artists that he listens to; he will pick out what he really likes in certain songs and what inspired those certain parts. May it be a melody or a something more specific like a beat of a snare – then he'll create his own track based on the inspiration. Lars said in an interview that, "The music [of Drive-In] is a culmination of everything you've ever heard – ever. So, like, in some of the songs you can hear every day noises; like a pen on a desk. Everything is an influence." Listeners will find that each song individually tells its own story, but the songs on the EP blend more sonically by the way they sound and the way they feel.
All of Drive-In's EP's were completed over the summer, and two have already been released ("1996" and "Glass") but be on the lookout for more music from the band: the third installment from their EP series is set to release on New Year's Day. Before that though, Lars mentioned some other fun projects that might find their way to your favorite streaming services. Make sure to follow Drive-In on Instagram (@driveinmusic) for updates! And for your listening pleasure, head over to Spotify or Apple Music to stream the available EP's and singles.