On Monday, October 9th, Houghton College will host STEM at Houghton Visit Day, a full-day event that will provide prospective students with a chance to delve into the programs Houghton offers in science and mathematics.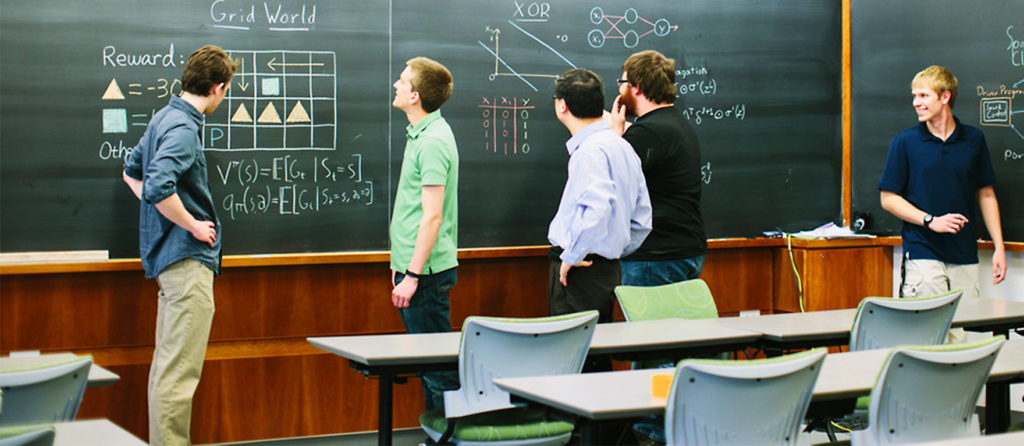 This year marks the fourth year that Houghton College has offered this visit day, which is specifically geared towards high school students interested in science and mathematics careers, according to Associate Director of Admission Events Betsy Rutledge. This year, Rutledge said, the event has been moved to Columbus Day to make it "more accessible for visiting students," who now "will not have to miss a day of school to attend our visit."
In addition to usual visit activities such as touring the campus, going to chapel, and eating at the dining hall, prospective students who visit on Monday will be given the chance to "attend a science or math class in their specific area of interest, work with faculty members doing a lab experience, and have a question and answer time with faculty members," Rutledge said.
Opportunities in STEM fields are actively growing: data from the U.S. Bureau of Labor Statistics suggest that by 2022, job opportunities in occupations related to STEM will have increased by over 1 million compared to 2012 levels. Rutledge highlighted this nationwide growth in STEM, and said that the visit day was created to make students "aware of the academically-excellent program we have here at Houghton."
Mark Yuly, physics professor and Associate Dean of Sciences and Mathematics, said that Houghton's programs in science and mathematics are rigorous and prepare students well for both graduate school and careers in STEM fields. Noting that the practical applications of Houghton's science classes can be difficult to show prospective students in a setting like a college fair, Yuly stressed that "Part of the reason for wanting to do STEM day is so the students have a chance to come over to the building and see what it's actually like—to be in a class, or to do research and be involved in doing science, as opposed to just learning about science." Assistant professor of biology Ransom Poythress also said that this visit day is a valuable chance for students to engage with Houghton's science and mathematics programs. He said, "I always enjoy visit days because it gives me the opportunity to show prospective students why I love teaching and more specifically why I love teaching at Houghton. I get to demonstrate how a Christ-centered foundation can undergird high caliber science and deep mentoring relationships."
Yuly said that Houghton has a highly practical approach to "doing science." He said that introductory courses at many other schools are designed to give students a general overview of a scientific discipline in a logical, connected way. "That's valuable to have, but the only problem is that's not what science is really about at all." He continued, "That's a good way to learn a lot of information about science, but it's not a good way to prepare someone to be a scientist."
At Houghton, students have the opportunity to participate in research as early as their freshman year. Yuly described Houghton's innovative Science Honors program as "an experience where students actually get to think like scientists, even in their first year." Rutledge also praised the "opportunity students have to do hands-on research with faculty members while pursuing their undergraduate degree," which she said is an experience reserved for graduate students at many other universities.
At Houghton, Rutledge said, students "learn what it means to study science and mathematics within a Christian context, led by professors who know them personally. [They are] surrounded by a community that enables them to grow into the people they are supposed to be: young adults prepared to change the world."