Sodexo works hard to provide food that the students will enjoy and also will be able to work for students of all different backgrounds and lifestyles. Students need food that will give us the nourishment we need for stressful weeks, all-nighters, and the generally busy life of a typical Houghton student.
Growing up, a lot of kids are told to eat what is in front of them, and not complain, we're not always allowed the luxury of being a picky eater. Here at Houghton, however, Sodexo cares about what we think of the food and what we want to eat, and they are willing to listen.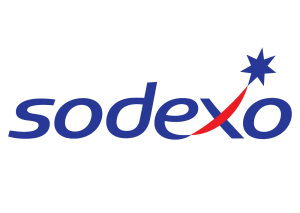 Houghton is fortunate to have a Food Advisory Committee (FAC). This committee is still relatively new. The FAC only started last year, but have already been able to make an impact and implement nutritious changes to the diet provided by Sodexo.
Essentially, the FAC works as a liaison between the student body and the Sodexo workers. They raise questions such as, is the food good, are the students enjoying it, is there one dish students like more than another, etc. These are all questions Sodexo needs feedback on, and the committee lets students voices be heard.
The FAC is made up primarily of students, but is headed by a Sodexo employee. Last year it was headed by general manager Tina Powers, who worked hard to meet the students' needs. It was her idea to put up the opinions board where students could write suggestions or complaints in order to be heard. Powers  would read and respond to every single one, no matter how inane the suggestion or complaint might be.
This year, though the leadership of the committee has changed, but its attitudes of service to the students has not. The committee is now is headed by new general manager Kathie Guyler. The board gathers once a month to discuss the issues going on in the dining hall, such as foods students really like, foods students disliked, the rearranging of some food stations, and various other topics. One of the issues faced last year was the removal of napkin holders on tables, which surprisingly created far more discontent than they thought it would. These are all decisions the committee deliberates and decides on in the hopes of making a better situation for all.
Junior Melissa Maclean has been a member of the committee since it began. She said she joined due to her interest in nutrition, and loves being a part of it because it means she "has a say and can advocate for health on campus."
The committee has only met once so far this semester, but there is room in the committee for more people to join this year. If you are interested in nutrition, in advocating for health, and for making an impact, then the FAC is a great place to start.